Screening
Tue 26 Sept 2023 — 19:00
Bozar
Kafka For Kids is a cross-generic film combining a musical comedy with layers of drama and political documentary. The film is set as the pilot episode for a TV series that perversely aims to make Kafka's tales palpable for toddlers. The story delivered in this first episode is The Metamorphosis. While the tale of Gregor Samsa's transformation into a vermin is rendered in animation, the reading of the story occurs in live action, in the magical story-house, where an unnamed grandparent figure reads the story to a child.
Practical Information
Tuesday 26 september 2023 — 19:00
Bozar: rue Ravenstein 23, 1000 Brussels
Rates: 6 EUR / 8 EUR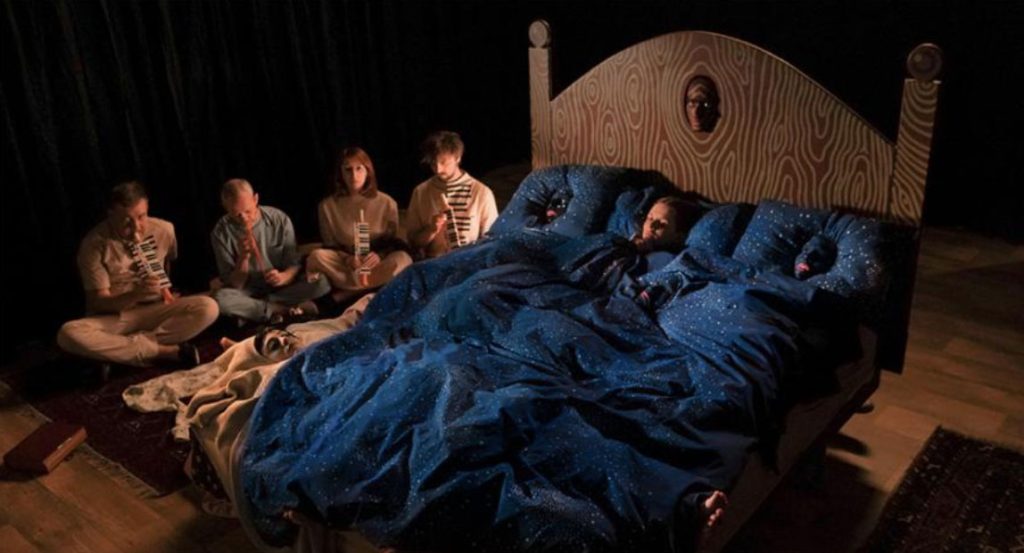 Roee Rosen is an Israeli-American artist, filmmaker and writer, known for his multi-layered and provocative work which often challenges the divides between history and the present, documentary and fiction, politics and erotics. In 2010 his film Out premiered at the Venice film festival, where it won the Orizzonti award for best medium-length film.